When it comes to both staying warm and looking stylish during the winter, layers are your best friends. While layering seems straightforward, there is definitely an art to putting together the perfect layered outfit for cold weather. From layering women's sweaters and sweatshirts to completing an outfit with cold-weather accessories, here are 13 ideas to help you layer your clothes this winter.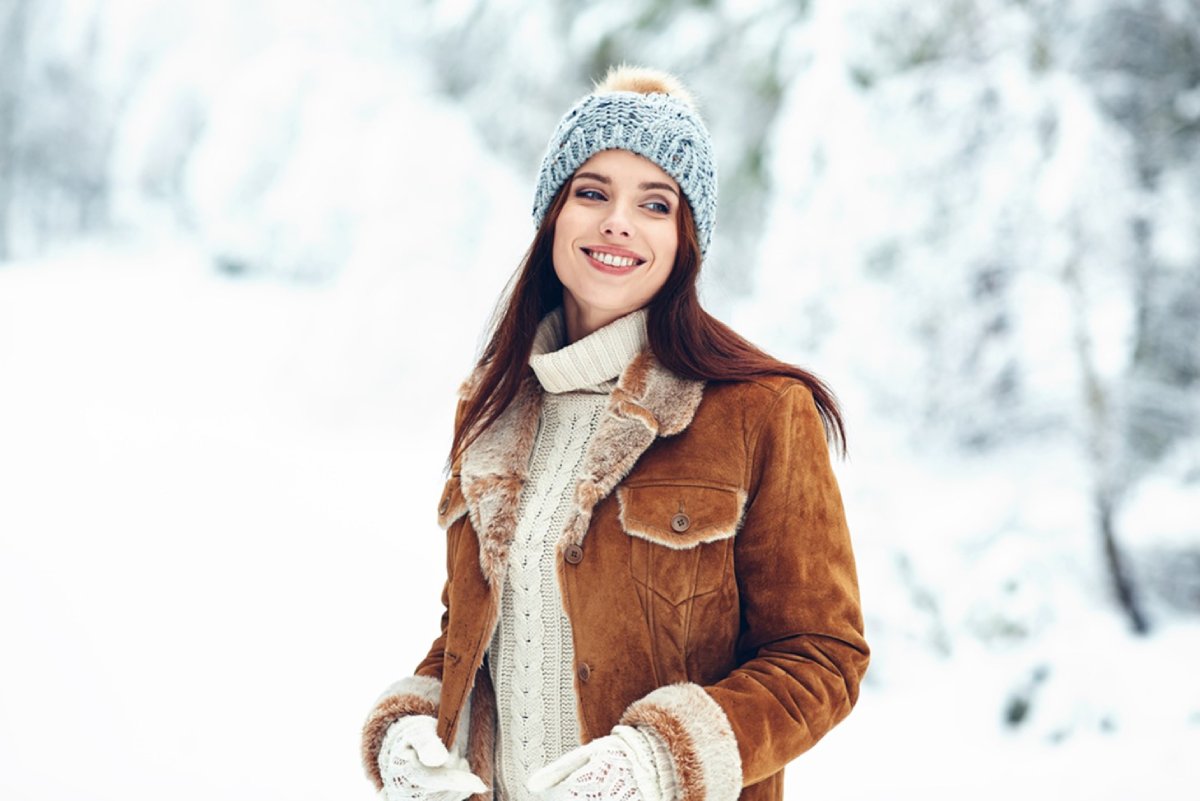 1. Layer from thinnest to thickest.
For extra comfort and warmth, we recommend layering your garments from thinnest to thickest, with the thinnest fabrics closer to your skin. If you live somewhere extremely cold, you might want to invest in some wool or polyester base layers to put under your more fashionable clothing so you can look cute and stay warm at the same time.
2. Vary up the garment length.
Wearing multiple layers that are all the same length can create harsh visual lines, not to mention it will be rather bulky to wear all day. When choosing your layers, we recommend varying the length so that everything mixes together in harmony. For instance, if you're wearing a waist-length sweater, then put a hip-length or thigh-length coat over it to create some visual contrast.
3. Combine different fabric textures.
One of our favorite things about winter clothing is all the different fabric types, textures and weaves. Take advantage of this variety by mixing and matching your garments accordingly to create an outfit full of contrasts. As an example, a smooth silk shirt looks stunning under a merino wool sweater blazer with a textured weave, while a women's puffer vest contrasts with sleek dark wash jeans.
4. Experiment with monochromatic looks.
If you're worried about multiple layers becoming too much, we recommend experimenting with monochromatic looks. By sticking with all one color — or at least shades of the same color — your outfit will have visual harmony no matter how many layers you pile on. Black is always a winter classic, but we also enjoy monochromatic looks featuring other neutrals such as navy, brown and even white.
5. Add a pop of color.
If the monochromatic look is too uniform for you, then you can add visual interest by incorporating an accent color into your ensemble. Choosing accessories in a contrasting color is a popular strategy, and we also love seeing a bright shirt or sweater peeking through under a darker coat.
6. Mix your shirts and sweaters.
We're big fans of layering shirts under sweaters, and even pairing various shirts together to protect against the cold. You can't go wrong with the classic combination of a collared button-down beneath a crew neck sweater. You can also put a long sleeve shirt underneath a graphic t-shirt for a more casual look on the weekends.
7. Embrace the shacket.
Shackets — a.k.a. shirt jackets — are on trend this season, so we highly recommend incorporating one into your wardrobe this winter. Shackets are usually oversized and made from a thicker fabric than your typical women's shirt, though if you have any large flannel shirts you can definitely make those work as a shacket as well. Pair it with a t-shirt, skinny jeans and booties for a fashionable layered look.
8. Choose an oversized coat.
Shackets aren't the only oversized layers that are on trend this season. Oversized coats as an entire category are back in a big way. For the most flattering look, wear slimmer-cut clothing underneath and then put the jacket over it. Leave the front open or loosely belt the coat to reveal your outfit beneath.
9. Dress a blazer down.
Blazers are obviously an excellent choice to wear to the office, but that doesn't mean that you can't make them work for a nice dinner, a date night and even a holiday party. If you're looking to add to your blazer collection, try one in a bold color or pattern or choose an unexpected fabric like velvet. And if you've got a standard black blazer you're trying to style, throw on some colorful shoes and some statement jewelry to get it ready to party.
10. Try out overalls.
While some people see overalls exclusively as a summer piece, we actually love wearing them in the wintertime. You can wear them over a long sleeve shirt, button-down, or even a chunky sweater for extra warmth. They also look great with a shacket worn open over the top to show off the overall bib.
11. Make dresses work for winter.
If you love wearing dresses for any occasion, that doesn't have to stop just because winter has arrived. For transitional weather and warming climates, many midi and maxi-length dresses work with a sweater over the top. We also love wearing sweater dresses in cold climates where a regular dress might not be warm enough. Be sure to put some tights underneath the dress or skirt to help you stay warm.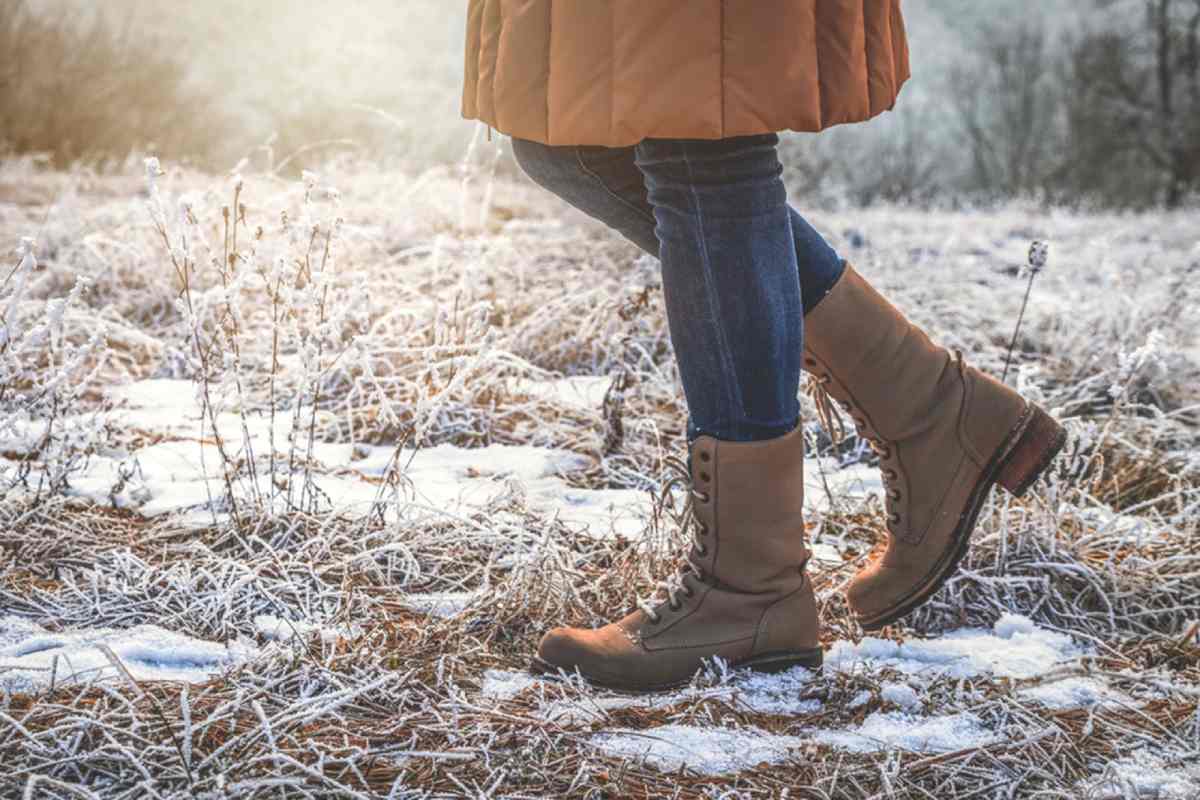 12. Invest in winter footwear.
If you live in a place where it rains or snows a lot, it's worth investing in a couple of pairs of nice-looking leather boots that are also waterproof. We also recommend treating the rest of your footwear collection with a protective spray to help keep them looking nice and new. Even so, it's best to only wear delicate shoes out on dry days when there is no precipitation in the forecast.
13. Take advantage of cold-weather accessories.
Cold weather accessories look cute and help keep you warm — a truly win-win situation. And there are so many options to choose from: scarves, gloves, hats, beanies and more. Coordinate them with the rest of your outfit for a truly put-together look that will keep you feeling warm and looking stylish all at once.
What are your other top tips for layering your clothes for cold weather? Try out one of these tips before your next outing so you can be both stylish and warm!