Decorating your home is one of the best parts about having your own space. You can inject your own personality into the space, and include whatever types of furniture, colors, textiles, and decor that you desire. This freedom is wonderful, and ensures that you spend your time in a place you are happy with.
While there are several different ways you can decorate space and many types of decor you can use, one of the best options is to use flowers. Whether you get them from online flower subscriptions or from your local florist, they can be a welcomed addition to just about any room in your home.
Without any further ado, let's go over the importance of floral decor in your home and the benefits that having flowers around can provide.
They Look Wonderful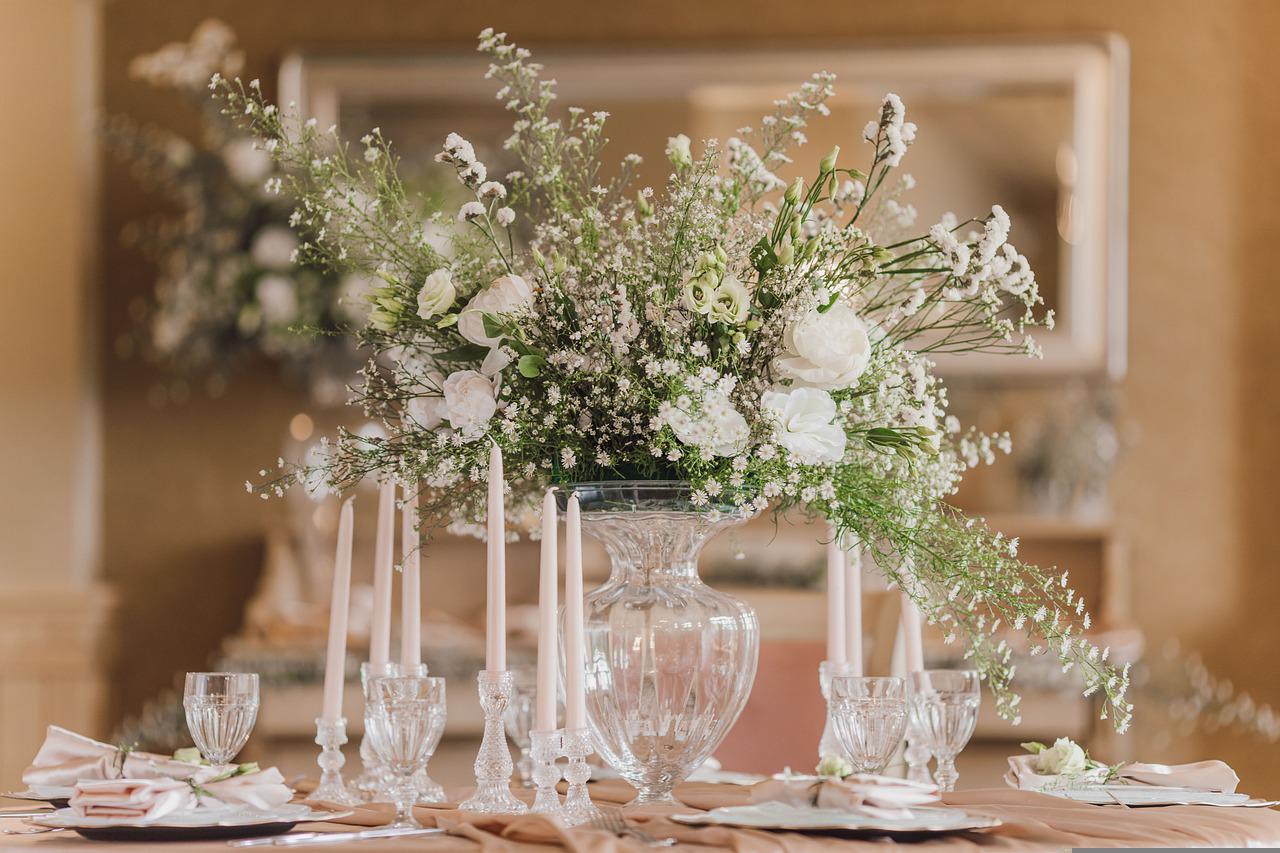 The first reason that floral decor is so important in your home is because of how wonderful it can look. Flowers add a bit of excitement, class, and natural appeal to any room. They work well in kitchens, offices, bathrooms, living rooms, and just about anywhere else.
They can add pops of color when you need it, and be the finishing touch to an otherwise gorgeous space. Flowers are natural conversation starters, and can aid in making just about any space a little more pleasant. While fresh flowers are likely more popular, you can also try using dried flowers in your decor. They can often provide a more muted or natural look, if that is what you prefer.
There are also thousands of different kinds of flowers that come in all different shapes, sizes, colors, and styles. With so many different kinds of flowers, you can certainly find something that will match up with your preferences, and allow you to show off your own unique style and creativity.
They Can Add Subtle and Pleasant Scents
The scents given off by flowers are another reason they are a great choice for your home decor. Some flowers are very noticeable and their scent can be enjoyed throughout the home, while many others are a little more subtle and aren't too overpowering.
Each flower will have a slightly different scent, so be sure to do your research or buy a variety of plants and flowers to see which has a scent that you and your family enjoy having in the home. Some are very floral, while others might have a sweet smell or be a little more pungent. 
The indoor air within our homes can eventually feel a little stale, too, and having some flowers to freshen up a space is never a bad idea. Flowers and their petals are also common ingredients in potpourri, which many people use to help their home smell amazing.
They Can Have a Positive Impact on Your Mental Health
Another benefit of having flowers and plants as a major part of your home decor is that they can have a positive impact on your mental health. Seeing them can put a smile on your face, and instantly put you in a good mood. Even when things in your life may not be going your way, flowers can help you have a moment of happiness. Many are very colorful and cheerful, and can be great for helping you get out of a negative funk.
Also, many flowers can simply put you in the right mood and in a better headspace. For example, the scent of lavender is famous for how relaxing and calming it is, and having this flower in your home can help you feel better and more relaxed. Seeing the color from flowers on an otherwise gloomy day can also be a great feeling and be quite uplifting for your spirit.
They Can Provide You With a Feeling of Accomplishment
Feeling like you have accomplished something day in and day out can be a wonderful feeling. If you lack this sort of feeling and are feeling a bit complacent, bringing in some flowers into your space can do the trick.
Caring for and keeping flowers and other plants alive and thriving can be a great way to get this feeling of accomplishment. Between the watering, trimming, and making sure they are in the right spot, it can be very rewarding to keep flowers alive and doing well for days or weeks. You will feel proud of yourself, and it will give you something to do on those days when you need it.
If you want to take things a step further than taking care of a few flowers in your home, consider starting a garden if you have the space. This can be very rewarding, but can be a lot of hard work, so be sure to check out some gardening tips to help you out.
They are Budget-Friendly and Allow for Easily Changing
One of the best and biggest benefits of decorating with flowers is how budget-friendly they are. Decorating with flowers doesn't have to cost an arm and a leg, and there are plenty of options out there suited for just about any budget. But despite being quite cheap, flowers look elegant and provide a major boost to the appeal of a room, so they are truly a win-win when it comes to Floral Decor.
Because of this affordability, and how easily-available flowers are, it is also very easy to change them out over time. You can simply change them out once they die or once you want to try something new, or even swap them out when the seasons change. This helps to ensure the space stays looking great, and you never get too bored with how it looks.
In conclusion, we hope that this guide has helped to highlight the importance of having floral decor in your home. No matter the type of flowers you look to bring into your home, they can have an incredible impact on how your home looks and feels.