Aah, the holidays. A time when we spread joy and love by showering our friends and family members with thoughtful gifts. But as much as we enjoy our gift-giving traditions, there's no denying that they can produce a lot of Waste Gifts. According to Stanford University, we generate 25 million extra tons of garbage during the holiday season. All that waste has huge environmental impacts that can contribute to climate change and air pollution.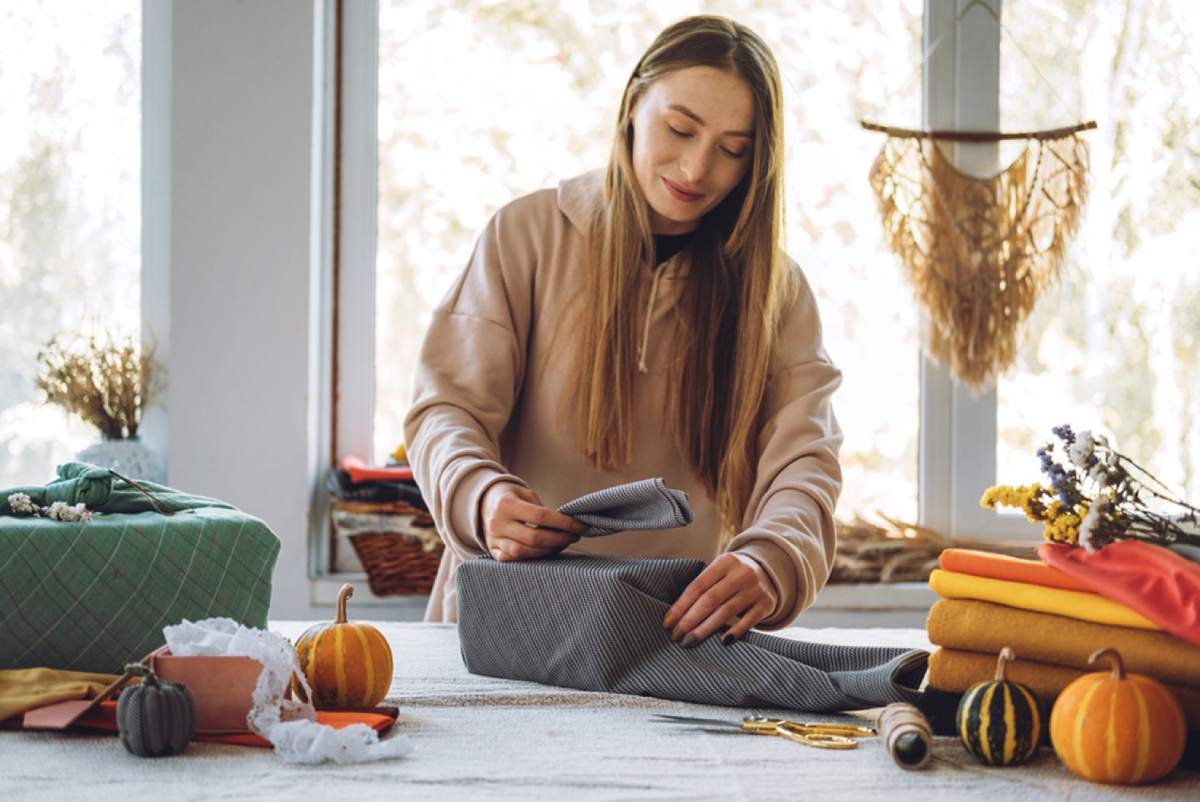 One way to help offset the obscene amount of garbage we produce during the holidays? Giving your loved ones low-waste gifts that make it easier for them to reduce their waste at home (or at least, not add to the ever-growing pile of garbage).
Ahead, discover the best low-waste gifts for everyone on your list. From intrepid adventurers to beauty lovers, there's something here for everyone. The best part? They may help your friends and family save money!
1. Silicone Bowl Covers
As far as practical gifts go, you can't go wrong with a set of silicone bowl covers. These eco-friendly kitchen products are perfect for friends and family members who love to cook, reusable bowl covers are a super easy swap for single-use plastic wrap. These reusable bowl covers are made from flexible silicone that stretches to wrap around the rims of food bowls, creating an airtight seal that keeps food fresher for longer. That means that on top of helping your loved ones reduce plastic waste, you'll also be helping them reduce their food waste!
2. Soy Candle
While summer calls for non-stop adventures and outdoor activities, winter beckons us to snuggle up with a warm blanket and get cozy. What better way to help your loved ones achieve a little R&R this holiday season than by giving them a soothing scented candle? Skip the conventional paraffin wax candles that cause indoor air pollution in favor of an eco-friendly soy candle in a glass container. After your giftee burns through their candle, they can repurpose the glass jar for storage or décor.

3. Shampoo Bar
Shampoo bars are plastic-free. Check. And contain no toxic ingredients. Check. And take up less space in your travel bag and shower. Check! With so many advantages, it's no wonder why more people are ditching bottled shampoo for solid shampoo bars. Unlike traditional shampoos that typically contain a slew of nasty ingredients, these sudsy little pucks deliver a gentle cleanse all while nourishing your scalp and strands with vitamin E, omega-3 fatty acids and other good-for-hair ingredients. Plus, they're TSA-friendly, making them the perfect gift for your globe-trotting friends and family members (or anyone who wants more good hair days).
4. Garden Starter Kit
Growing your food from scratch is a great way to bring fresh produce into your kitchen without the plastic packaging and nasty pesticides. But when you're brand-new to gardening, growing your own fruits and vegetables can seem a little overwhelming. To make things easier for the beginner gardener in your life, why not put together a garden starter kit for them? Help your friends and family grow fresh and healthy greens by providing them with the seeds of their favorite vegetables, a pair of gardening gloves, a beginner gardener's book — a digital version, if you want to keep things low-waste — and other items that may help them take that first daunting step to growing real food.
No backyard? No problem. Get them an indoor herb garden kit instead.
5. Compost Bin
We would be remiss if we brought up gardening kits without mentioning anything about composting bins. After all, gardening and composting go hand in hand. Not only does a compost bin serve as a convenient place to put leftover food scraps, but the waste can be turned into nutrient-rich soil that feeds their vegetable garden and puts more package-free food on the kitchen table.
Of course, not everyone will appreciate this type of gift. Unless you have a friend or family member who's open to the idea of composting, it's best to discuss the idea with the potential gift recipient before you surprise them with a compost bin.

6. Digital Magazine or News Subscription
There's something undeniably relaxing about flipping through the pages of a magazine. But all that paper is incredibly wasteful and contributes to deforestation. If you have a magazine-lover in your life, consider getting them a digital subscription in lieu of a paper magazine. No matter where they go, they can conveniently access their digital subscription on their smartphone or e-reader and explore their personal interests or catch up on the latest news.
7. Low-Waste Skin Care Products
Do you know someone who wants to be less wasteful in their beauty routine but isn't sure where to begin? Help them start a plastic-free skin care care routine with low-waste beauty products that not only make them feel good about what they put on their skin, but also what they leave behind. From multitasking serums to package-free facial soap bars, there is now a host of low-waste products that promise to streamline their routine while making it more earth-friendly.
Also Read: The Importance of Floral Decor in Your Home 
8. Experience Voucher
Because experience gifts are intangible, they're one of the most low-waste gifts you can possibly give. Instead of giving someone a gift that they'll probably throw away after one week, you can give them the gift of memories they'll cherish forever. For example, if you have a pal who has always wanted to try skydiving, you could take them to an indoor skydiving center. Looking for something a little less adrenaline-inducing? Consider a gift certificate to a pottery class or book a relaxing vacation at a VRBO.
Don't forget the wrapping! Conventional wrapping paper is usually made with various layers of chemicals and materials that can't be recycled. Instead, wrap your gifts in cloth (a la the Furoshiki method), a reusable bag or newspaper. Happy gifting!