'Shattered Layers' Haircut
The world of hair is continuously evolving, with new trends and techniques constantly capturing our attention. Recently, the "Shattered Layers" look has been trending hard on TikTok and taking salons by storm. As the sun shines brightly and the desire for a stylish change intensifies, we're offered the perfect opportunity to embrace this trendy and versatile look! So whether you're trying to understand what exactly it is so you can request it from your stylist, or you've just had it done and you're trying to figure out how to style layered hair in a way that you love, we're ready to tell you all about it!
What Is the 'Shattered Layers' Haircut?
While it may seem like a fresh trend, seasoned professionals in the hair industry have actually been long familiar with shattered layers as an expert cutting technique. This trend/technique is all about creating texture, movement and an edgy appeal by incorporating irregular lengths and soft, blended edges. It involves carefully cutting the hair at different lengths to achieve a natural, lived-in appearance.
Ideal Hair Types for the Trend
One of the remarkable aspects of the shattered layers haircut is its versatility across different hair types. Whether you have straight, wavy or curly hair, this cut can be tailored to suit your individual needs. For straight hair, shattered layers create the illusion of movement and volume. Wavy hair benefits from the added texture and definition, and curly hair is enhanced by the soft, blended edges that prevent the hair from appearing bulky. Regardless of your hair type, the shattered layers technique can help you achieve a stylish and personalized look.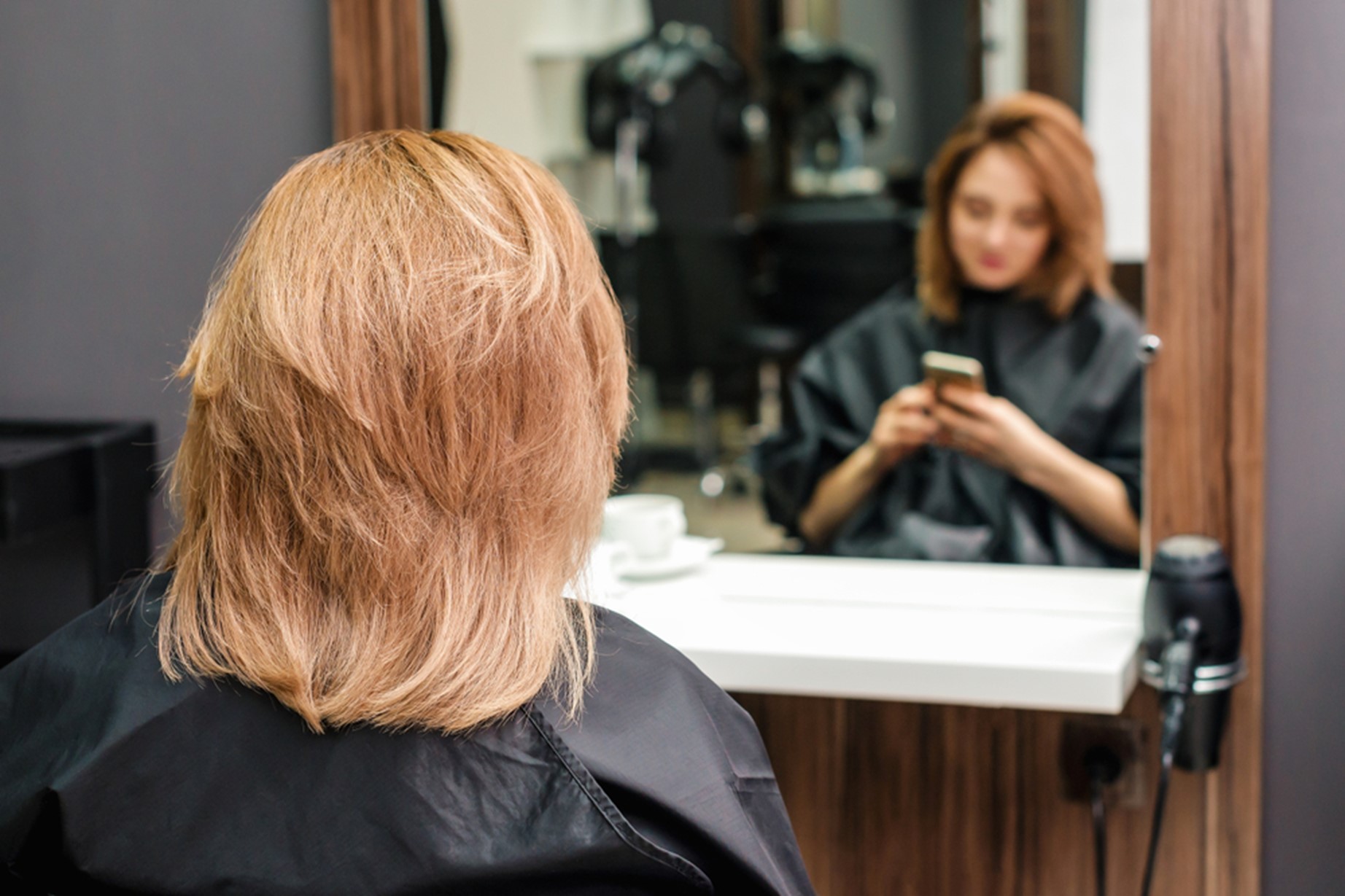 Why You Should Consider the Cut This Summer
Summer is a season of transformation, and what better way to embrace it than with a new haircut? Just in case you need a little more convincing, though, consider the countless benefits that this cut has to offer!
1.     Achieve That Effortless Summer Style
Summer is a time for relaxation, and shattered layers perfectly embody the carefree and relaxed vibe of the season! Its tousled and textured look requires minimal styling to achieve the perfect summer aesthetic, allowing you to achieve it effortlessly whether you're having a sandy and salty beach day or getting dressed up for dinner and drinks.
2.     Lightweight and Comfortable to Keep You Cool
As the temperature rises, staying cool becomes imperative. The shattered layers haircut removes excess weight, providing a lighter and more breathable feel. You can enjoy the summer breeze without your hair weighing you down!
3.     On-Trend and Fashion-Forward
Stay ahead of the hair game with the shattered layers look. This haircut has gained popularity for its modern and edgy appeal. By embracing the trend, you'll demonstrate your fashion-forward mindset and showcase a bit of personality in your style!
4.     Will Bring a Boost of Confidence
A fresh haircut can do wonders for your confidence, and during the summer months, that boost seems to be more essential than ever! Along with the natural boost that we all get from a good haircut, shattered layers, in particular, will add an element of uniqueness and individuality to your overall appearance, and will be flattering on most face shapes. Step out with this stylish and trendy haircut and showcase every ounce of confidence you feel!
5.     Perfectly Complements Summer Coloring Techniques
Summer is the ideal time to experiment with various hair coloring techniques, and the shattered layers haircut serves as the perfect canvas to showcase these transformations! So whether you're considering ombre, balayage or another popular summer coloring technique, shattered layers will enhance the overall effect and take it to the next level!
This is because shattered layers create a beautiful blend and seamless flow between colors, and the irregular lengths and soft edges of the shattered layers provide a natural gradient effect. This allows the different hues to transition smoothly and create a stunning visual impact. So, if you're considering adding some color to your hair this summer, combining it with the shattered layers haircut will ensure a stunning on-trend and in-season result!
6.     Versatility in Styling
Shattered layers offer endless possibilities for styling. From messy updos to loose waves, this haircut adapts effortlessly to various looks (as seen below)!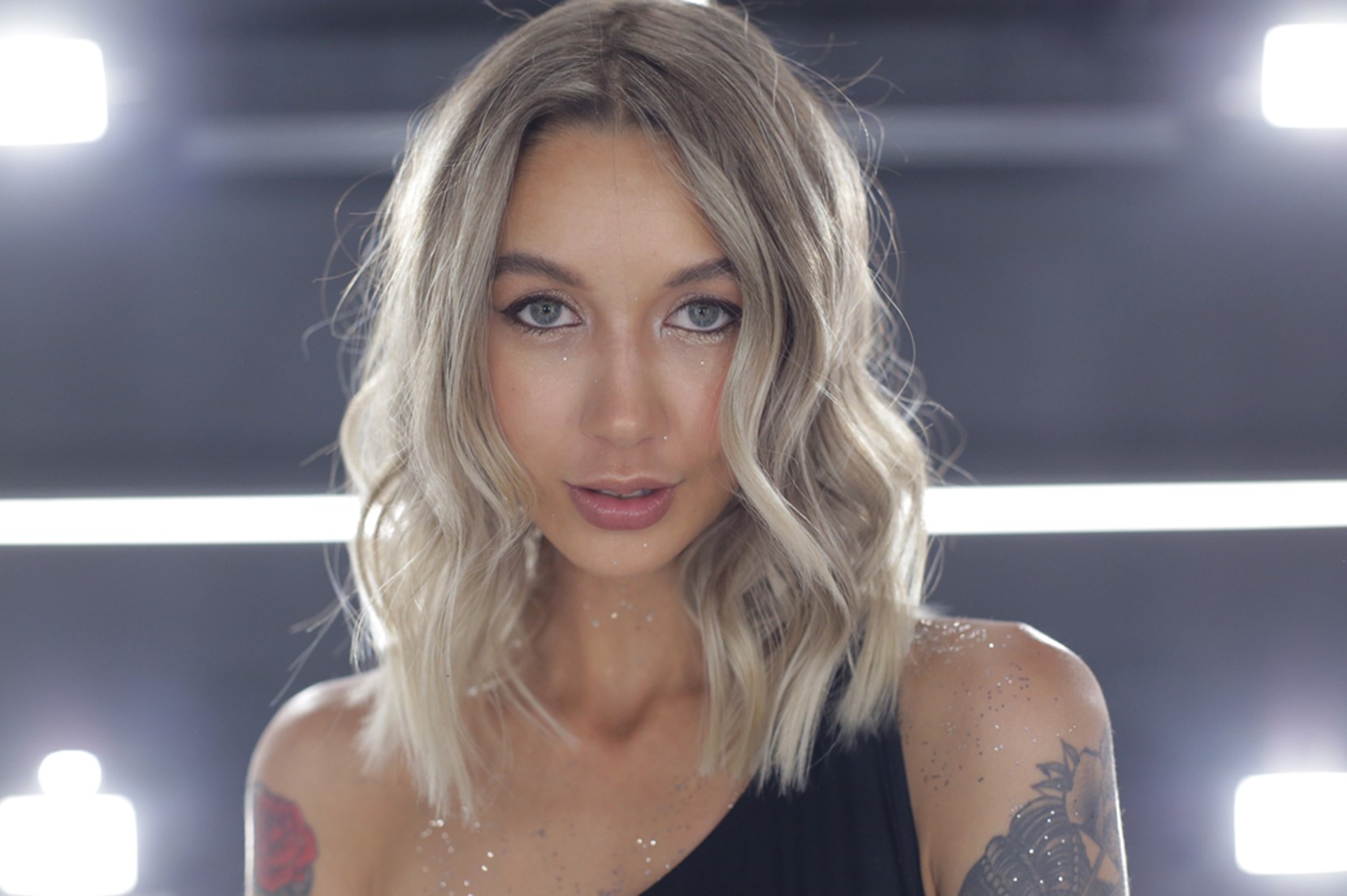 Styling Shattered Layers
Styling shattered layers is all about enhancing the natural texture and movement of the cut. You'll want to embrace salon hair styling products like texturizing sprays, sea salt sprays and even quality dry shampoos to enhance the natural texture and create volume in your shattered layers. Apply these products lightly throughout your hair to achieve that coveted effortless and tousled effect, and be sure to consider styles like the ones below!
Beachy Waves. Enhance your shattered layers with the season's best: beachy waves! Apply quality texture hair products to damp hair, scrunch it gently and let it air dry. For more defined waves, use a curling iron to create loose curls and then simply tousle them with your fingers!
Messy Buns. Opting for a relaxed and chic messy bun is never a bad idea — but especially so when you have shattered layers! Gather your hair into a loose ponytail, leaving out some face-framing layers, and then twist the ponytail and wrap it around the base, securing it with pins. Pull the bun apart gently to allow any other loose strands to fall and further enforce a carefree vibe.
Half-Up Half-Down. Showcase the dimension of your shattered layers with a half-up half-down hairstyle. Gather the top section of your hair and secure it with a hair tie or a stylish clip however you like. Leave the rest of your hair down, and easily achieve a pretty, playful and trendy look that's perfect for summer.
Seizing the Summer with Shattered Layers
As summer unfolds and the desire for change beckons, the shattered layers haircut offers the perfect opportunity to transform your look. Whether you want to embrace the TikTok trend or tap into a well-known cutting technique, this haircut is a versatile choice for all hair types — with effortless style, low maintenance and endless possibilities for styling!
The shattered layers haircut will allow you to step into summer with confidence and a fresh sense of fashion. So, seize the summer and embark on a stylish hair transformation with the shattered layers cut. You can thank us later!